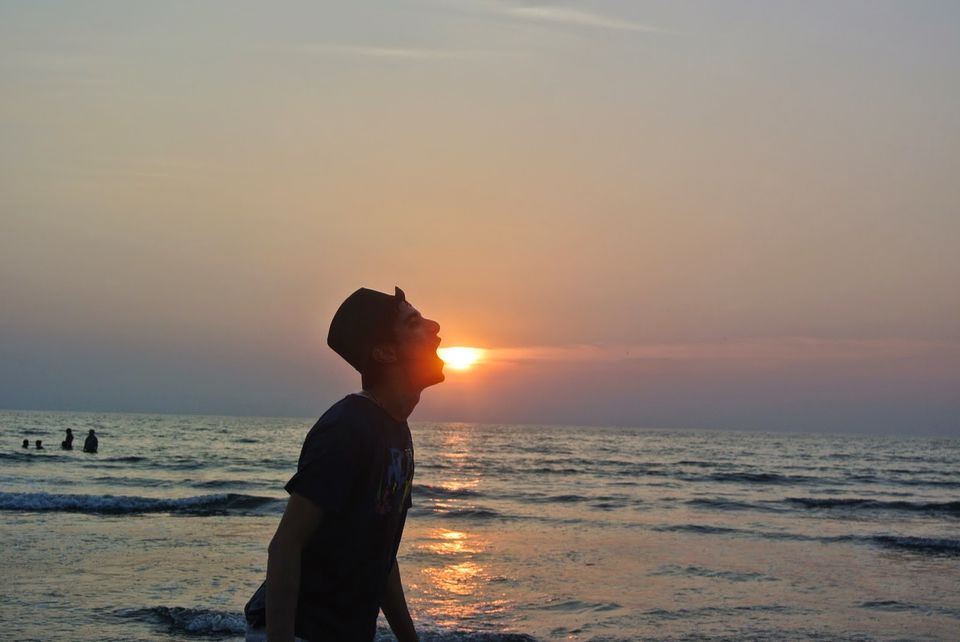 I wrote this story about 4 years back and decided to post it without modifying because reading it again brought back so many memories.
My younger brother is a 'CA in making' and trust me guys he deserves a break after every exam he attempts. So, it was the month on November 2014 when we planned a family trip to rejuvenate and relax. My Mom, dad and bro flew down to Mumbai from Raipur, where I dwell, work and earn just to present myself a few Roadtrips every year.
We started off quite late as my mother was in no mood to hurry-up, keeping it lazy is her idea of a perfect holiday. The destination we embarked on was, Diveagar. It is a small Konkani coastal town in Raigad district of Maharashtra state. It is about 170 km from my place and it takes about 4 hours to reach.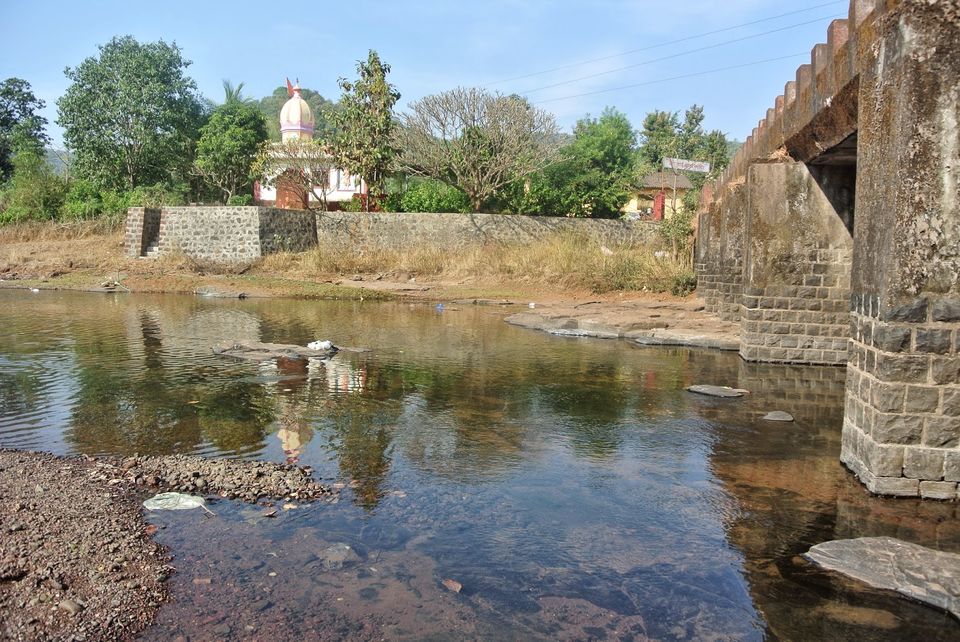 The roads are well maintained except for a few rough patches. We halted at one of many restaurants on the highway to taste local maharastrian food like zunka bhakar, peethla, bhakri and matki and we were not disappointed by any of the dishes.
We reached Diveagar and had to struggle quite a bit to find a good stay as it was a long weekend when many Punekars and Mumbaikars had the same idea to unwind as ours. MTDC's Exotica resort is right on the beach but it was a little out of budget so we took a U-turn and booked "naughty waves resort" which is located exactly 20 steps from exotica and is 1/4th the price.
After our evening tea and Konkani poha, we decided to hit the beach straight away.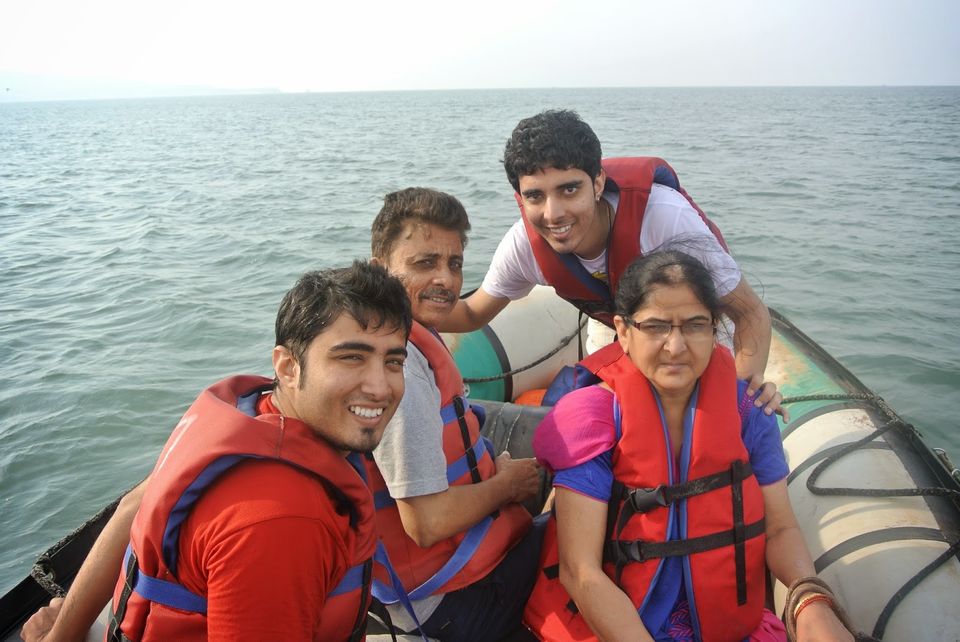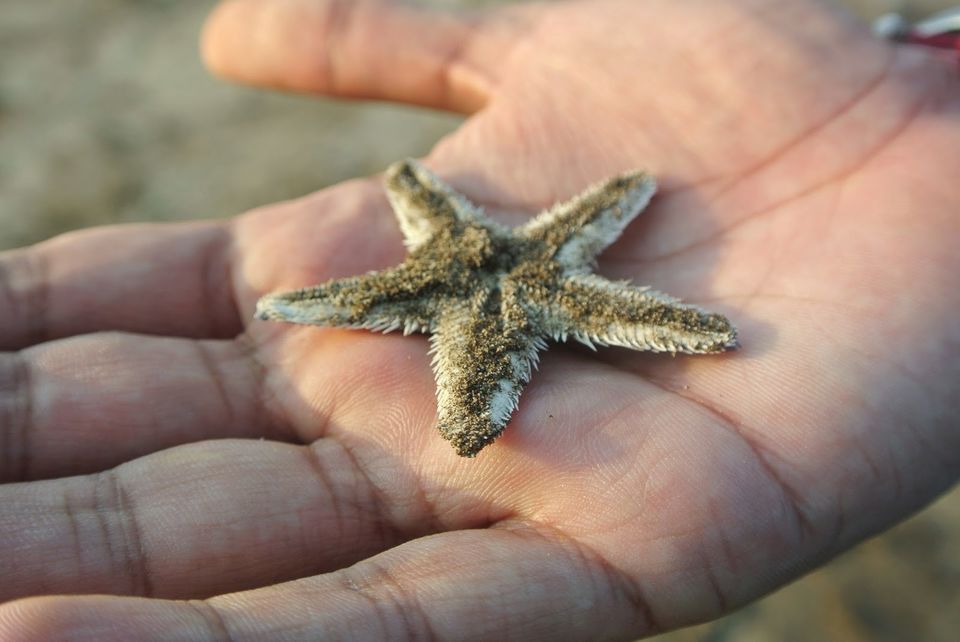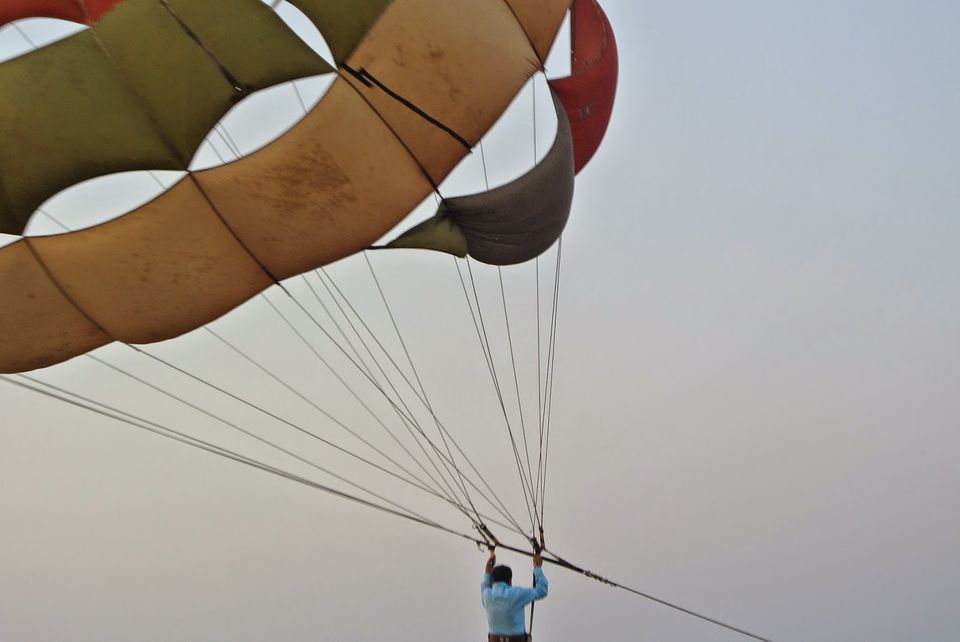 All 4 of us were full of zeal to be embraced by nature. While playing on the clean white sand beach, my father observed a white star shaped impression on the sand. Taking a closer look we found out to be a starfish. Yes, it was a starfish in my father's hand. We were astonished to see a real starfish for the 1st time ever in our lives. It was dead though. There are not many exotic restaurants in the village but we enjoyed home-cooked egg-curry, roti and dal-chawal at a local mess called Patil Khanawal.
There were zillions of stars visible in the sky as there was no pollution like in metros.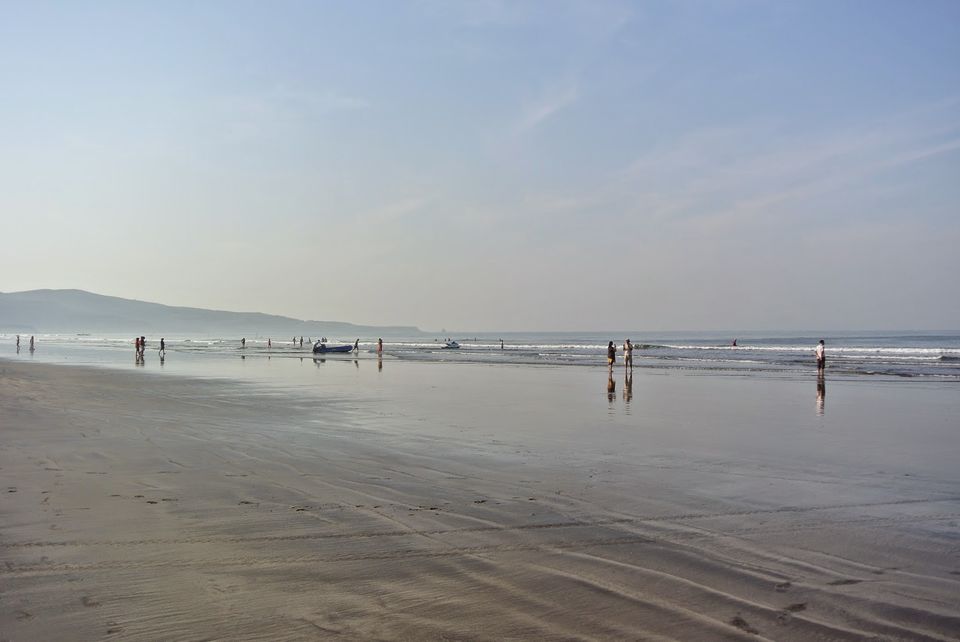 Next morning we went on the beach at 8:00 am as we were told by a local that dolphins come close to the beach. Boasting our life jackets, in 15 minutes we were on a boat in the middle of Arabia sea expecting dolphins to jump out of water. And what that local said, happened so be true. Dolphins emerged; we were numb and awestruck by the naughty dolphins. They were playing, shouting and jumping out of water in regular intervals. The scene was mesmerizing and it felt as they came exclusively for us just to make our trip even more memorable.
Evening we decided to experience a parachute ride on the beach and it was a superb experice have an aerial view of Arabian sea while the sun was setting on the horizon.
Next moring we were on the beach again to bid adieu to the calm, clean and relaxing town of diveagar. While walking on the beach we observed hundreds white tiny star fishes which were pushed out of the water by the mighty waves. Many of them were alive and were trying to meet the water so that they can return back to there colourfull and altruistic world and of ocean.
Total Cost is about Rs 12000/- for 4 person, 2 nights and 3 days including lodging, fooding and travel.
Cheers !! 🙂
Abhimanyu Yatripandit
Read other stories here :-
If you want to get featured as a guest author on yatripandit.com, share your story with us on info@yatripandit.com
Please click on the ads which appear on the website. This blog is still very young and growing. If you like the story, do not shy away from reciprocating your love in form of likes comments and sharing on social media.